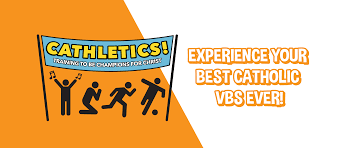 Registration forms are available in the Narthex. If you are interested in volunteering please let Ed Weaver know! Email: edweaver@yahoo.com
We will be setting up for VBS on Sunday, June 25th.
VBS will be held June 26-30th
Dinner will be served at 5:30 PM with the program running from 6:00-8:00PM.
The cost is as follows:
$15 for 1 Child
$25 for 2 Children
$40 for 3 or more Children
Registrations must be turned in by 6/14/2023 for the T-Shirts to be ordered.